Read the original article on the Berkshire Eagle Website here.
'The Garage with Steve Butler' begins filming season 2 in New Marlborough
PBS woodworking show films in Butler's New Marlborough garage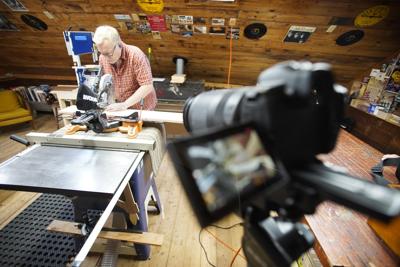 NEW MARLBOROUGH — Steve Butler and his woodworking tools are all jammed into tight and tidy quarters on the second floor of his garage — or rather, the set of, "The Garage" — and the cameras are rolling.
"Hey, folks," he says. "I'm Steve Butler. Jens Risom was a Danish-American furniture designer. His work is a model of midcentury modern design. Today, we're going to build a floating side table inspired by him. Come see how we do it, here in 'The Garage.'"
At some point this fall, it safely can be assumed our nation, will be sufficiently supplying itself with homemade Jens Risom-inspired floating side tables. We're talking about the same nation that presumably has experienced a bumper crop in homemade foosball tables, cigar box guitars, classic joiners tool boxes and castle-themed sandboxes.
PBS and Create TV will air season 2 beginning this fall of Butler's program, "The Garage with Steve Butler," on more than 260 public television stations across the United States and Puerto Rico. Locally, that includes Albany's WMHT-TV and Springfield's WGBY-TV. The series will also air on more than 600 cable-access stations across the nation, including Northern Berkshire Community Television, Pittsfield Community Television and Community Television for the Southern Berkshires. The schedule for airings has yet to be set.
The second season is being filmed here this summer in Butler's garage in the center of Mill River, a village of New Marlborough. It will comprise 10 episodes in all.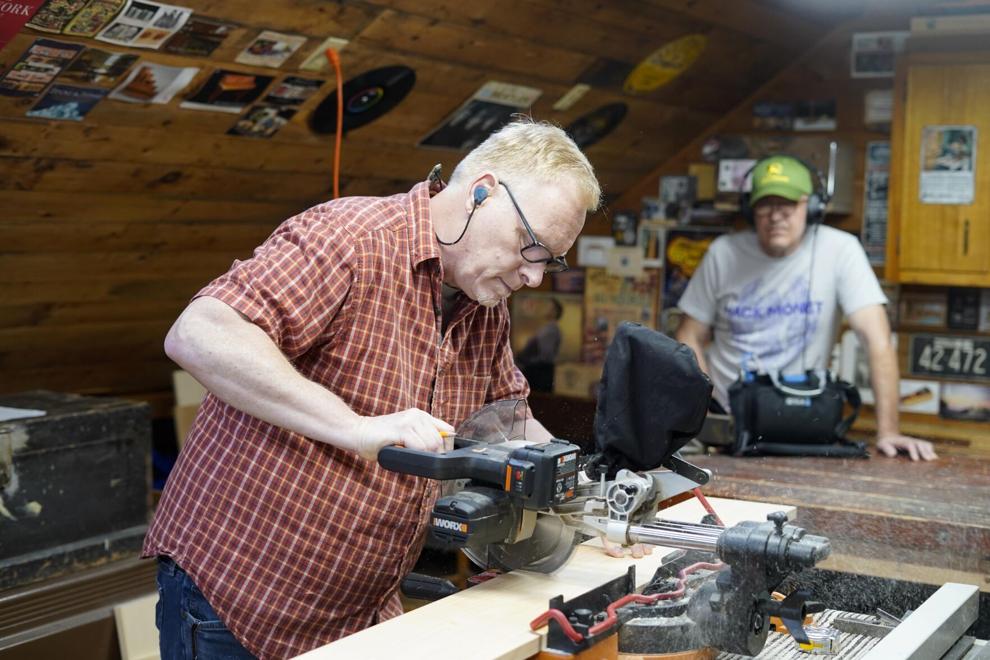 In each episode, Butler explains to do-it-yourselfers a specific woodworking project using common materials and equipment easily found in local lumberyards and hardware stores.
"The whole idea is to make woodworking economically and technically accessible to people," said Butler, an artist and furniture maker trained at Sheridan College in Ontario, Canada. "Plus, not everyone has their own woodworking shop building. Like me, most people just work out of their garages and basements. And there are so many projects you can accomplish in limited space and on a limited budget."
The show got its start 10 years ago. Butler, a native of Toronto, had been laid off in 2009 as a woodworking teacher at the Peters Valley Craft Center in New Jersey. Following his layoff, he and his family resettled in Uxbridge, Massachusetts, where they had family connections.
One evening, Butler tuned into a late-night infomercial about how to host your own cable-access show. Inspired, in 2011 he began filming episodes of "The Garage" in Uxbridge out of his father-in-law's old gas station.
In 2017, he and his wife, Liesl Carlson, and their young son moved to the Berkshires where they also had family connections. Butler continued to film episodes, and in the meantime, the show built a national audience on cable-access TV.
Enough viewers were drawn to Butler's affable delivery, the no-nonsense production and choice of woodworking projects that the National Educational Telecommunications Association, a distributor, picked up his collection of shows in 2019. NETA succeeded in having what amounted to a season's worth of episodes air on more than 127 PBS channels, Butler said. In February 2020, digital broadcaster Create TV also picked up the show and aired the episodes in 146 markets nationwide, said Butler.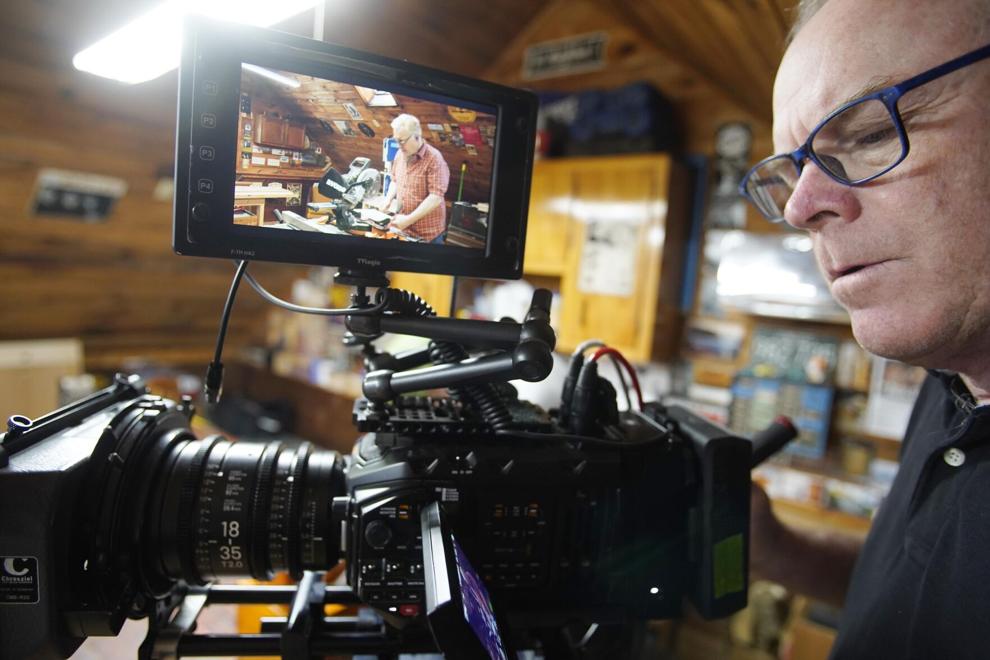 PBS and Create TV will air season 2 beginning in the fall, said Butler.
The show, he says, "has a sense of nostalgia that harkens back to days when folks would roll up their sleeves and work in their basement or garage workshops."
Butler has picked up sponsorship by the woodworking tool company Rikon. So far, he has put the money he's made right back into the production of season 2. His crew now consists of Richard Sands, a veteran director of photography, and Dan Karp, a veteran audio engineer.
Butler said he was a "tinkerer" from an early age. Yes, a birdhouse was among his first woodworking projects as a boy. He also made his mother a whirligig based on a set of Reader's Digest instructions and a step stool. It all seemed magical — to turn raw materials into useful things.
As a young man, before attending school for furniture design, he worked as a bartender, a guitar player and a laborer at lumberyards.
"When I finally fell into woodworking as a career," he said, "my boss would have to ask me to go home. 'Steve, it's 5 o'clock. Go home.'"
The show, Butler said, has yet to be much of a moneymaker. "It's a labor of love," he said. He's a full-time woodworking instructor at the Austin Riggs Center  in Stockbridge.
He likens "The Garage with Steve Butler" to "Wayne's World," the "Saturday Night Live" skit and big-screen spinoff whose fictional characters, Wayne and Garth, begin a local-access television show out of their basement.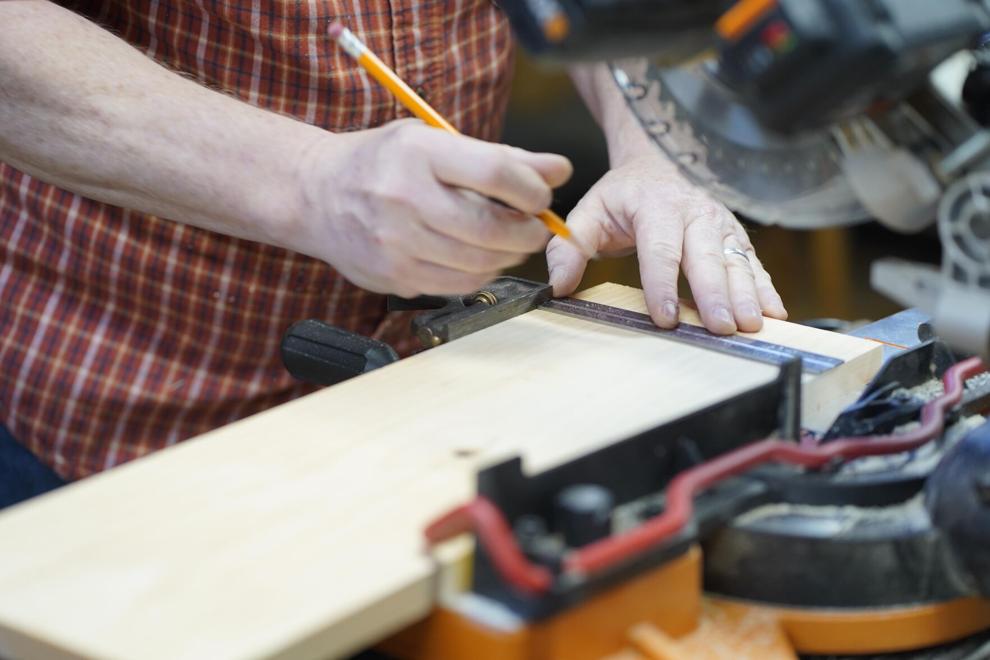 "Like Wayne and Garth, my show has grown and has gone national," Butler said. "My show is humble, and that's the appeal."
On set, the cameras were rolling for an episode on that floating side table, which viewers will be encourage to construct from common pine boards.
"All right, let's look at today's project," Butler says to the camera. "Now the beauty of this project is its simplicity …"